Your 'Insurance Buddy' – the new poster boy of Munro-Greenhalgh
You may have seen recently that Buddy (Director Stephen Cadman's adorable puppy) is our new 'poster boy' appearing in our social media and local leaflet marketing.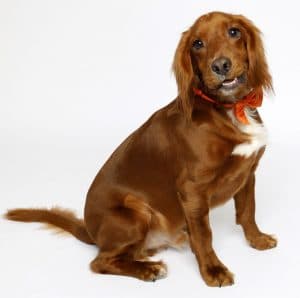 We make no apologies – he's cute! (the dog – not Stephen). But we have a serious, if ironic, point to make too.
Many people are drawn into searching (online) for the cheapest insurance quote. Insurers, Intermediaries and Comparison Sites promote themselves via a bulldog or a small mongoose – or even an opera singer. That is fine. That is marketing. But what service or after sales do they receive from these companies?
If you are OK to go online, prove you are not a robot, and then insure your business, your home, etc without having the support and advice from real humans who make it their business to understand yours – then fine….crack on.
On the other hand, if you would like the benefit of our experience in tailoring bespoke insurances to suit the individual needs of our customers since 1926, then get in touch. First of all you will notice that our phones are answered by one of our team, a real human, within a few rings!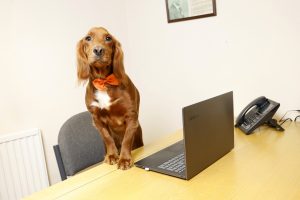 Our Approach:
We understand that the last few years has been difficult for many businesses and this is set to continue with the increased fuel costs and knock on effects of Putin's attack on Ukraine. In the insurance market over the last 2 years we have seen premiums increasing – significantly for certain classes such as Contractors Liability, Professional Indemnity or for Commercial Property Insurance. In some cases the existing insurer is no longer offering terms or has imposed unacceptable conditions. This has been caused by the hardening insurance market (see here).
We will always seek to obtain the best 'deal' for our clients and will undertake regular reviews checking the adequacy of cover. However, it is not necessarily the cheapest insurance that will cover and provide you with the financial support you need if the worst happens.
Therefore, it is vital that you regularly review your insurances to make sure they are still appropriate to your changed circumstances.
We pride ourselves on ensuring that our customers are properly insured – that way, when it comes to a claim, we are able to work efficiently and effectively in our customers' best interests.
Call us now to arrange a free review of your commercial business insurances or your home insurance. To find out a little of who you are speaking to see here
We guarantee you will speak to a human – 01706 824023